The Prompt
Breath Scores is a series of breathing meditations inspired by the writings and activist works of Black radical thought and Engaged Buddhism. These conceptual and embodied theories are the foundation for the Chicago Torture Justice Memorial design by artists Patricia Nguyen and John Lee. The Chicago Torture Justice Memorials (CTJM) aims to honor and to seek justice for the survivors of Chicago police torture, their family members, and the African American communities affected by the torture. Breath, Form, and Freedom is the name of the memorial that will be built to honor survivors of police torture, the first in the nation — and part of a historic reparations law — that addresses racism in law enforcement in the US.
What is a breath score?
Breath scores draw on the concept of a dance/music score as a series of notations for a sequence of movements, gestures, and sounds. A breath score is a series of notations for a sequence of explorations in breath work. Breathing meditations offer a chance for us to return to our bodies as a way of learning and knowing.
Meditations to prepare for breath scores
The following are excerpts from interviews with Burge torture survivors. Please read their quotes and meditate on their words as you work with the prompts below for the breath scores.
Follow the steps below to create a reflection and breath score of your own.
Accessibility note: Please modify and reinterpret these steps based on your physical ability, making sure not to place too much strain on the body.
STEP 1:
Inhale and exhale: follow the rhythm of the animation below for 30 seconds. Notice the rise and fall of your chest.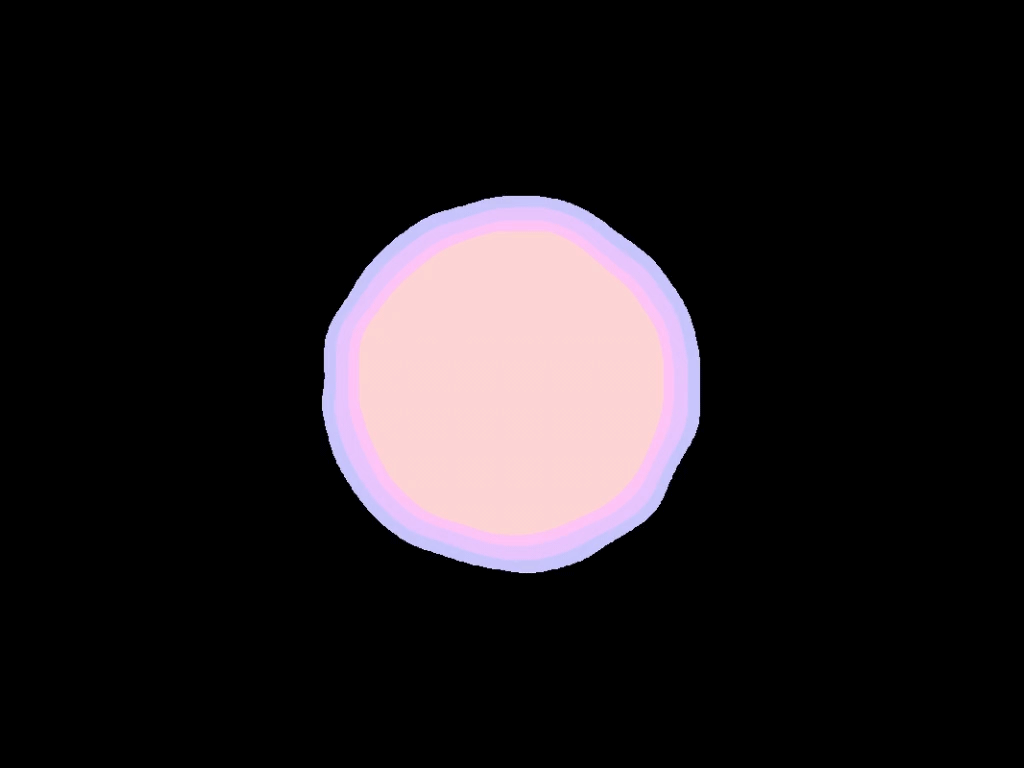 STEP 2:
For each listed action, notice your breathing patterns, how your chest feels, how your muscles feel, and other sensations that emerge.
Contract: Set a timer for 5-10 minutes. Curl your body towards your navel. Make a fist.
Expand: Set the timer for another 5-10 minutes. Stretch the length and width of your body. Expand as far out as you can. Open your chest towards the sky. Look as far as you can in any direction/location in the space.
Resistance: Set your timer for a final 5-10 minutes. Push against a wall or stationary object. Experiment with different body parts.
Release: Exhale as much air from your lungs as you can.
STEP 3:
Document your experience. Refer back to the quotes from the Chicago police torture survivors and their words reflecting on their experiences with their breath. How do these lines of breath converge or diverge with yours? How will you use your breath to support the breath of survivors in the continued fight for justice?
You may either:
Draw: Record your reflections on how contraction, expansion, resistance, and release feel in your body as a drawing. Feel free to draw lines, squiggles, patterns, and/or words that trace your journey of the breath scores. The drawing can be abstract. Notice your breath as you make marks on the page.
Record: Record your reflections on how contraction, expansion, resistance, and release feel in your body as audio. The audio can be sounds, breathing patterns, and/or words that trace your journey of the breath scores. Play and explore with contraction and expansion through the inhalation and exhalation of your breath as you record.
STEP 4:
Submit a picture of your drawing or your audio recording using the online submission form below to share your breath score.
Respond to Patricia's Prompt
Questions? Visit our FAQ page. By submitting your response to this prompt you agree to the Terms & Conditions.
"*" indicates required fields