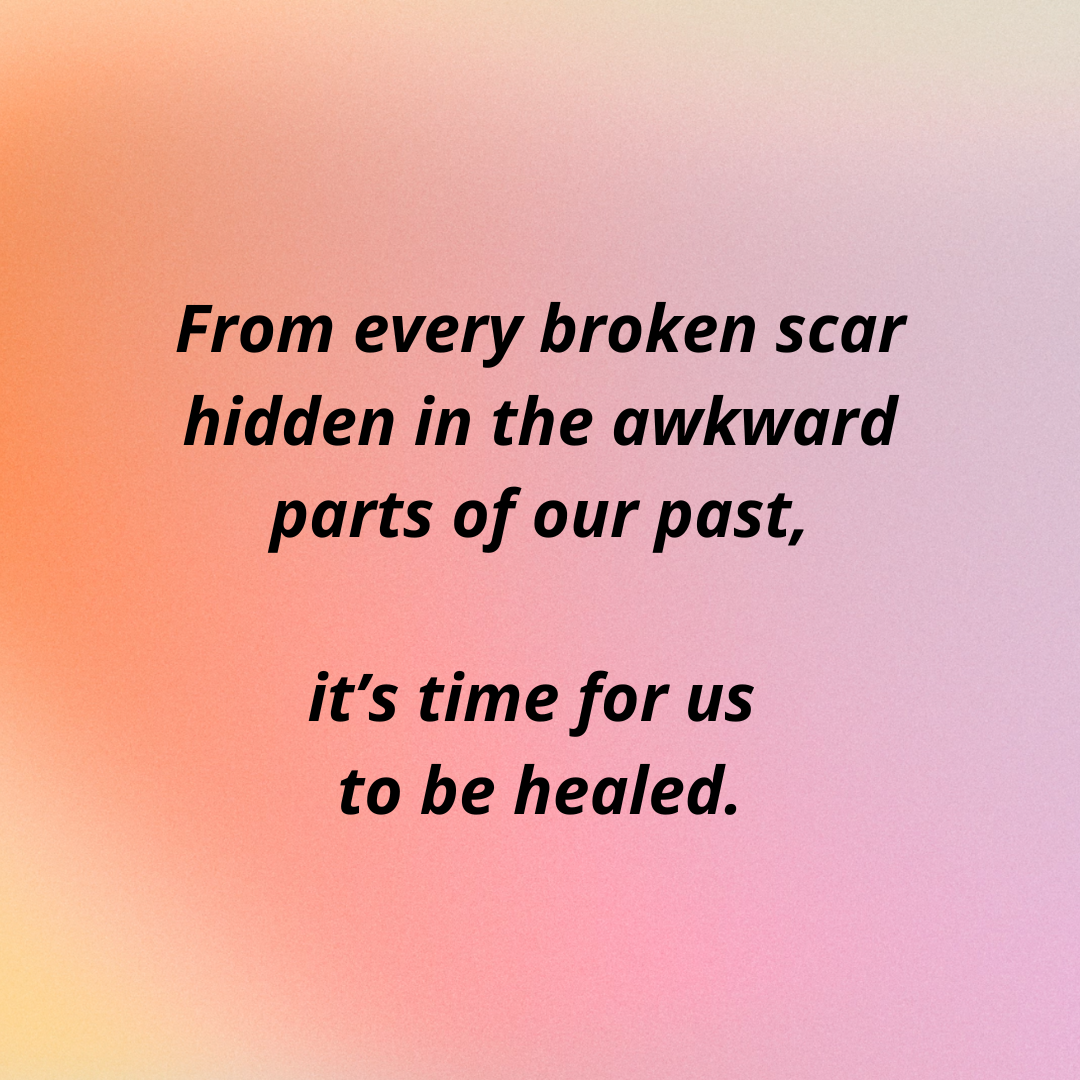 This here… is about broken people, systems, and mindsets who will arrive in time to a place to be healed.
We're not broken. But it's time for us to be healed.
From all the temptations we've consumed by desires offered by false hope,
From all the manic trauma introduced to our mind to steer us away from our
destiny,
From every loss and lost battle that forced us to dig into the depths of our reality
And find out how to piece together peace,
From every cycle of turmoil that fulfilled us in a misplaced season,
From every real thing that turned out to be counterfeit,
From all our droughts of emptiness,
From every ill and illegal activity over our life,
From every broken scar hidden in the awkward parts of our past,
it's time for us to be healed.