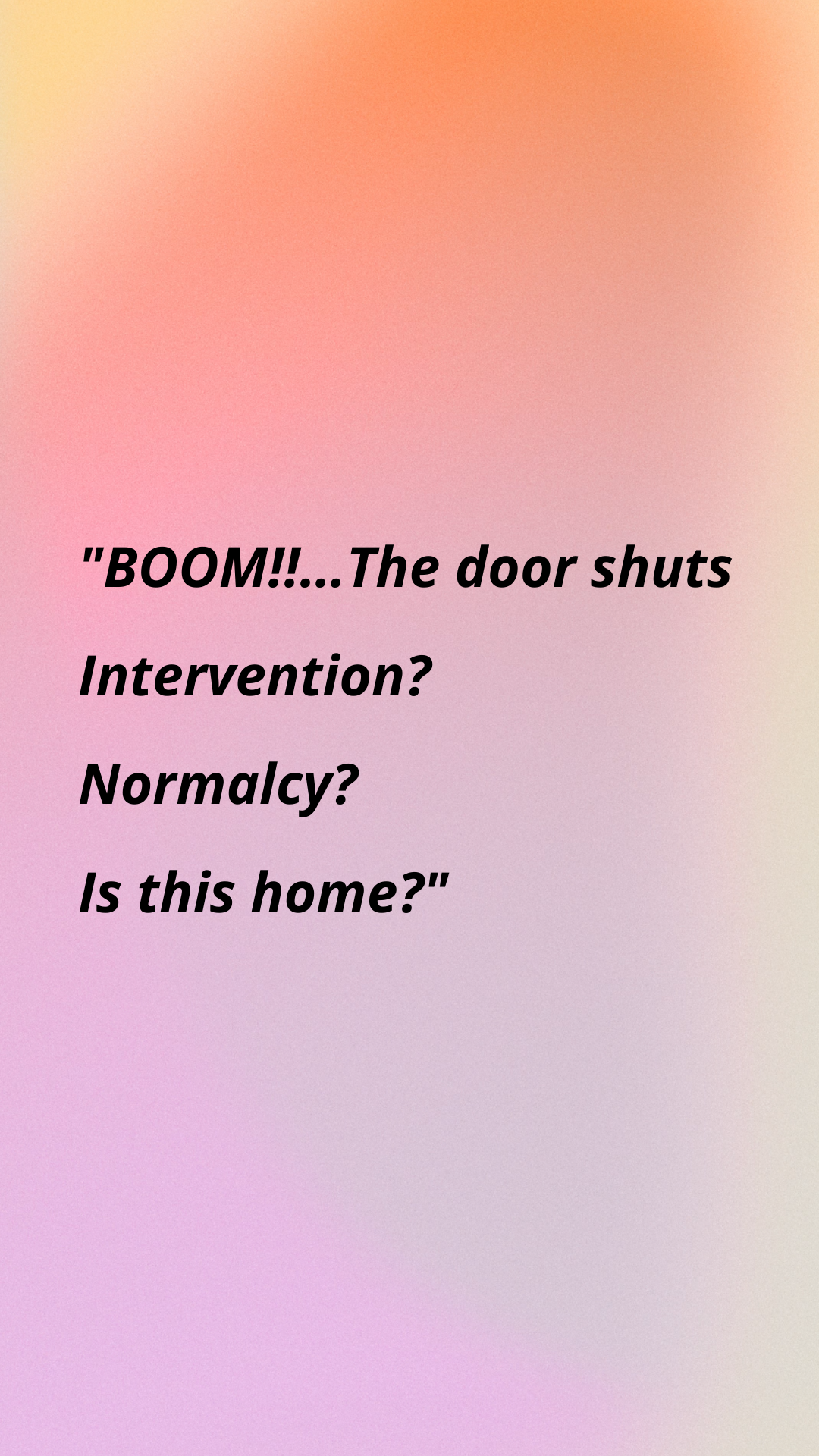 By Leona Woodland
Written in response to "Small Illuminations" by Tara Betts
The silence cuts my wrist
The depression corrupts my mind
The glass reflects how I feel on the inside
"Give me my clothes!!"
"AHH!! I just wanna die!"
"…Im so tired of these damn kids."
BOOM!!…The door shuts
Intervention?
Normalcy?
Is this home?
Turn on the music, drown out the noise
Stay quiet! Avoid talking
Cant express my feelings..
Don't help… I only make things worse
I'm not doing enough..
The yelling, screaming, fighting..
My mind races, palms start to sweat, and heart starts to speed up
"I can't think"
"I feel like I can't breathe"
"Where is god now?"
Under my roof my feeling keep me company
Under my roof be alone, be anxious, and be empty
Under my roof this is home…trapped.